Trichologist
Our trichologist is here to support you through hair loss & hair thinning.
Are you worried about your hair or your scalp?
Concerned about thinning, shedding hair?
Noticed an itchy, flakey scalp?
If you answer yes to any of the above, it is important that you visit a trichologist as soon as possible. A trichologist is qualified in the scientific study of hair and scalp and is able to diagnose and treat hair and scalp conditions.
Don't let your hair and scalp be a cause of stress and worry, take the first step towards resolving the problem : book an appointment today using the form below.
At Banbury Postiche we work closely with leading UK hair loss specialists and trichologists. They are certified members of the institute of trichologists and works around the UK with hair loss patients. They also educates hairdressers on how to help clients suffering with hair loss and thinning.
We offers appointments for children, ladies and men and can prescribe treatments and refer to the medical profession as necessary.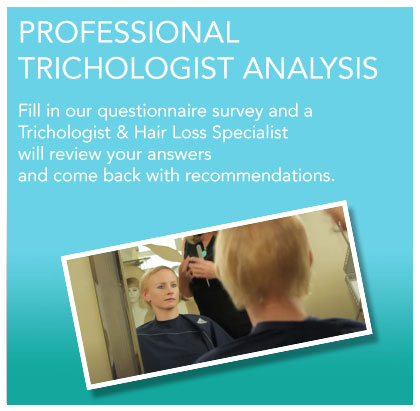 Fill our our 
Professional Trichologist Questionnaire
by clicking the above banner or fill in the form below to arrange an appointment.
Send your details NOW to arrange an appointment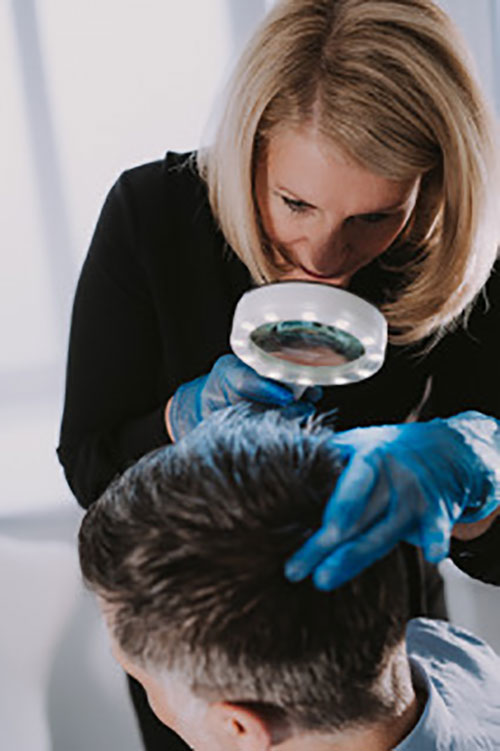 What can you expect during consultation?
You will have a one hour in depth consultation with a trichologist, during which a detailed examination will be conducted.
They will pinpoint any possible reasons why you may be experiencing hair loss by discussing your medical history and diet, along with lifestyle, working environment and any life changes that you may be experiencing. A full examination of your hair and scalp will follow.
After the examination of your hair, they will provide you with a preliminary diagnosis and offer advice on medication and products that will help. They will also discuss lifestyle changes that may be required.
We will advise on a full treatment plan that includes the seeking medical advice. We works closely with many hairdressers and is available for salon visits if required.*
*price on request
Our Trichologists are able to offer you a 10% discount off all recommended Banbury Postiche hair loss products.
Meet our Trichologists