Chemotherapy and Hair Loss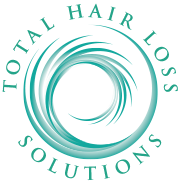 Chemotherapy And Hair Loss
Chemotherapy may result in partial or total hair loss, however in general the effects are usually temporary and hair regrowth will occur.
Managing The Effects Of Chemotherapy:
We provide a full service to help people manage their hair loss, our consultations at Banbury Postiche are free of charge and are designed to help you make the best choices regarding managing your hair loss during Chemotherapy, and beyond into your own hair recovering.
We find that our acrylic wigs are the most popular choice for managing hair loss during Chemotherapy, we have an excellent range to choose from and are happy to send out a brochure to you prior to your consultation appointment.
We also offer a full range of head wear that is both comfortable and stylish that will help you cope with your hair loss, our specially trained consultants will be happy to talk to you about all of our products and to show them to you and for you to try them to see if they are what you are looking for.
After your chemotherapy your hair will begin to recover, some people have full re-growth, others do not.  We can offer the Postiche Lite Hair Volumiser for hair that re-grows very finely or sparsely and can also offer custom made real hair wigs and hair pieces for those that find that their re-growth is very sparse.