Banbury Postiche Team
Global players in the hair loss industry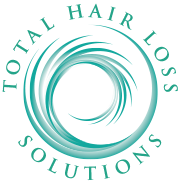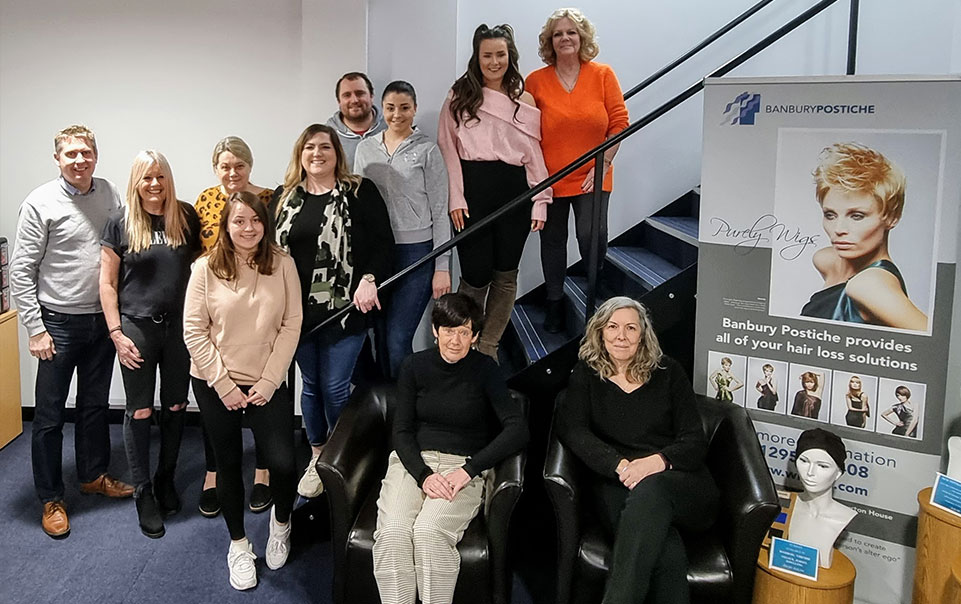 Banbury Postiche are global players in the hair loss industry and boast a team of local wig-making specialists, some who have been with us for up to 40 years. Our team, headed by director Nick Allen, are recognised around the world as masters of their trade, each and every member is dedicated to their role in supplying hair to hair loss clients, offering expert advice to local customers as well as being passionate about the incredible support that we offer to theatrical companies.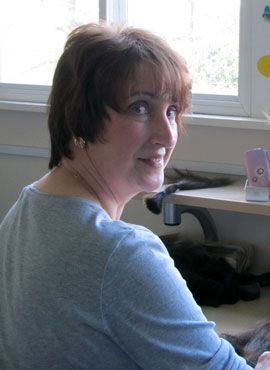 LORRAYNE CARLESS
Wig Consultant and Hair Preparer
Lorrayne has been with Banbury Postiche for 20+ years and now works in our Hair Room as an expert Hair Preparer. For the past 2 years Lorrayne has worked under the guidance of Jenny and Debbie who have been hand preparing human hair for more than a combined total of 50 years, there isn't anything that we cannot colour or pattern match to, providing that we can source the all important raw hair.
Lorrayne also works as a wig consultant, bringing her experience into the fitting rooms and really relating to the importance of matching hair to the clients' exact requirements.
Hobbies: Sewing and Interior Design
Favourite Food: Anything!
Star Sign: Leo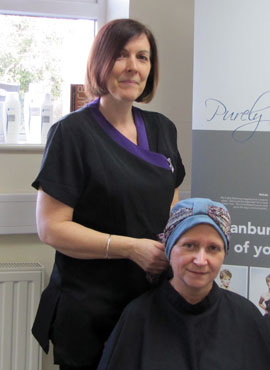 Sue Jarvis
Wig Consultant and Headwear Designer
Sue has been designing for the fashion industry since the tender age of just 16, having qualified as a seamstress and bridal wear designer, we were lucky enough to tempt her to our team over 9 years ago. Sue designs and makes a fantastic range of headwear, keeping pace with the current catwalk trends and colours to suit every season.
Sue has also been trained to be one of our wig consultants and works in fitting both real hair custom made wigs as well as acrylic wigs. If you have a special occasion and need headwear making for it, Sue does offer a fantastic custom made service.
Hobbies: Music and walking
Favourite Food: Italian
Star Sign: Aries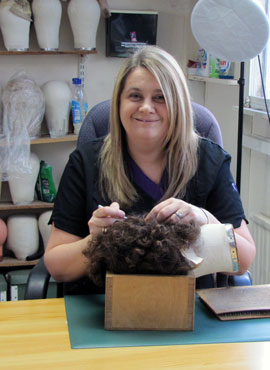 MYRA CUNNINGHAM
Master Wigmaker and Bespoke Hair Loss Solutions 
Myra has been hand making human hair wigs for more than 30 years, she fulfils the role of production manager here at Banbury and is absolutely passionate about helping anyone with long term hair loss to achieve their ideal wig or hairpiece.
Hobbies: Cycling, reading, walking spending time with the family
Favourite Food: Chinese
Star Sign: Leo




Recent News from Banbury Postiche
Learn from the top leaders in the hair industry.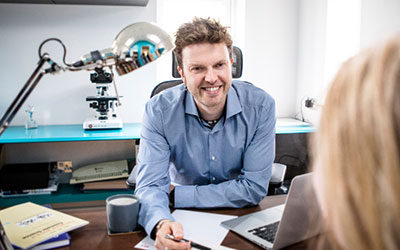 Iain Sallis is one of the leading Trichologists in the UK, specialises in hair loss issues and is the founder of the Hairmedic Trichology clinics located in eleven private clinics throughout the country. Member of several main Trichological societies/Institutes, the...
Don't Be Shy. Get In Touch.
Any questions you have for the team, send us an inquiry and we will get back to you as soon as we can!