Radiotherapy and Hair Loss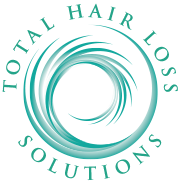 Radiotherapy And Hair Loss
The effects of radiotherapy will vary according to the dosage and frequency of the treatment.  Once the treatment has finished your hair will often grow back, however, it may be thinner than before or there may be patchy hair loss.  Hair can grow back in a different colour and texture.
Managing The Effects Of Radiotherapy:
Rapture Extensions offer the ideal solution for improving volume where hair has become generally thin following Radiotherapy.  These hair extensions are very fine and lightweight that are added to your hair to give discreet volume.  The hair is of the finest quality and is so easy to manage; it is just like looking after your own hair.  At your consultation we will confirm that your hair is suitable for Rapture Extensions and will also decide how many extensions are required.
For small or large areas of permanent hair loss the Postiche Lite Hair Volumiser will be the ideal solution. It integrates with your own hair to allow you to wash, brush and style it just like your own and is available direct from Banbury Postiche or via a network of specially trained salon based consultants.